Books & costumes
An ideal medium to capture and compile the ephemeral aspect of costumes, books dedicated to the subject abound and our selection aims to offer both pure essays and graphic reviews, which are favoured by publishers. Although no nation or era is entirely neglected, eurocentrism is difficult to avoid in this field, but the relevance of analyses is no less universal.
____________________________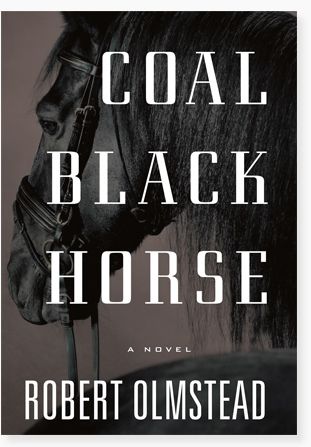 Coal black horse
Robert Olmstead
Clothes have meanings in most novels. We know how important they are to Sherlock Holmes' process of deduction. At a glance, he can determine the nationality, activity, and sometimes character of an individual from his outfit. Although it was difficult to choose, we went for a title in which a piece of clothing is at the heart of the plot. This novel, typical of American nature writing, celebrating the beauty of wide-open spaces and confronting man with nature, relates the destiny of a boy thrown into the American Civil War. His only advantage is a reversible jacket made by his mother, with unionist colours on one side and confederate on the other. A dark tale of initiation, enlightened by poetic prose, the demonstration that an individual is sometimes far more complex than he lets show.
Original publisher: gallmeister
Publication year: 2014
Native language: english
____________________________

The Devil's Cloth
Michel Pastoureau
As a great historian of ideas who dedicated books to the relationships of past societies with colours and animals, the author approaches the theme of textile through the specific case of stripes. A symbol of disorder and transgression for a medieval eye, stripes never ceased to point at those on the margins, whether diseased, mental health patients, deportees… Instructional without being too heavy-going, here is an original interdisciplinary little book to address the greater History.
Original publisher: Points
Publication year: 2014
Native language: french
____________________________

The Costume History
Auguste Racinet
This republication of a 19th century book provides 500 colour plates offering a world tour of traditional clothing since ancient times. The etchings' descriptions are accompanied by comments on customs, history and linguistics. Although Europe provides the most documentation, the author does not overlook people from other continents and did not stop at clothing aspects. Ornamental objects, decoration, everyday instruments, cultures as a whole are reborn in this remarkable book.
Original publisher: Firmin – Didot Éditeur
Publication year: 1876-1888
Native language: french
____________________________

The Chronicle of Western Costume – From the Ancient World to the late Twentieth Century
John Peacock
Regularly republished since it came out in 1990, this synthesis in 1,000 illustrations retraces the evolution of clothing, from ancient Egypt to the last years of the 20th century in various social strati. From one year to the next, the author highlights subtle differences: a longer feather, a shorter cut, a slimmer waistline… The description of each sketch and a final illustrated glossary complete a panorama that's as clear as it is elegant.
Original publisher: Institut Français de la Mode
Publication year: 2001
Native language: french
____________________________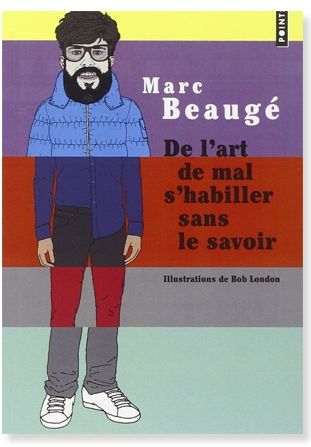 De l'art de mal s'habiller sans le savoir
Marc Beaugé
Is it really reasonable… to wear trainers with a suit? To wear a tie when you're a girl? To tie a jumper around one's shoulders? To wear Mickey Mouse socks? The author answers 45 such questions of the utmost importance with humour and erudition.
Original publisher: Hoëbeke
Publication year: 2013
Native language: french
____________________________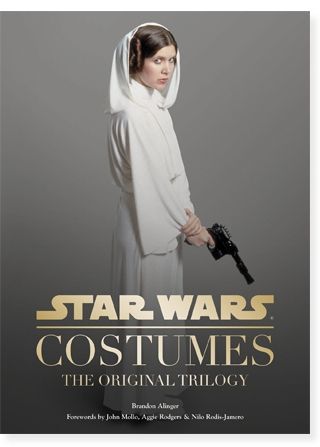 Star Wars – costumes
Brandon Alinger
To envisage a potential future or hypothetical extra-terrestrial civilisations, refer to this perfectly illustrated book, with numerous never-before-seen details, placing great importance on the decisions which presided artistic choices. The first sketches, the sense of detail making a character, the historical or film influences, up to the final prototypes and realisations, each actor of the saga has his outfit unpicked and highlighted. We appreciate the considerable intellectual and technical work required to allow the spectator to immerge himself in a fantastic yet realistic atmosphere. A sum whose scope goes beyond George Lucas fans.
Original publisher: Chronicle books
Publication year: 2014
Native language: english
____________________________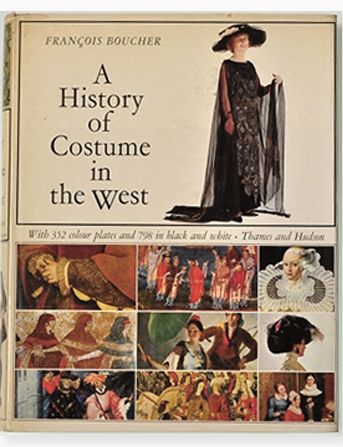 A History of costume in the west
François Boucher
Although well illustrated, the text takes precedence over images in this erudite study that draws its references from a solid bibliography, iconographic sources, archaeological vestiges and artistic representations inherited from past centuries. The author seeks to determine the causes and conditions of the evolution of clothing, he follows the changes, borrowings and trends of fashion in relation to French costume, which is his reference.
Original publisher: Flammarion
Publication year: 1965
Native language: french
____________________________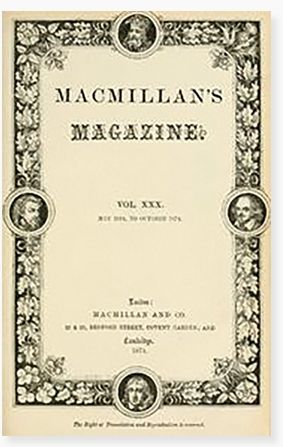 Development in dress – Macmillan's magazine 26
George-H. Darwin
"The development of dress presents a strong analogy to that of organisms, as explained by the modern theories
of evolution". With these words, Charles Darwin's second son applied the scientific concepts developed in his family to the world of fashion, in an erudite article, republished here as a small illustrated book. The history – and modification over time – of outfits of his time goes hand in hand with his elegant Victorian phrasing.
Original publisher: Allia
Publication year: 1872
Native language: english
____________________________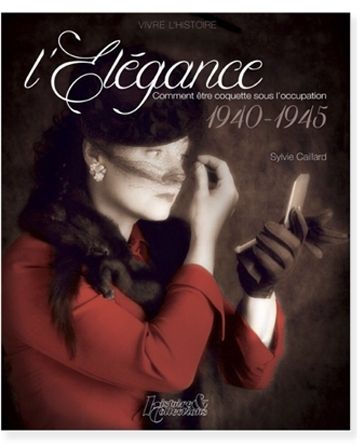 L'élégance – 1940-1945
Sylvie Caillard
Being stylish in restrictive times? It's possible! One needs to compose with clothing ration books, get acquainted with vegetable fabrics, rabbit and dog fur making a comeback and even woven hair to make slippers…
Inexpensive tips, renovation, sewing tutorials, anything is good to keep one's dignity, waiting for the return of war prisoners. Posing for posterity with a hand-woven hat and smart suit, trousers becoming more and more common as men's jobs open up to women out of necessity and knitting for hours in the cellars during bombings. Newspaper cuttings of the time and family photos alternate with contemporary settings. Overall, this is a highly original book midway between nostalgia, historical insight and practical advice.
Original publisher: Histoire & collections
Publication year: 2015
Native language: french
____________________________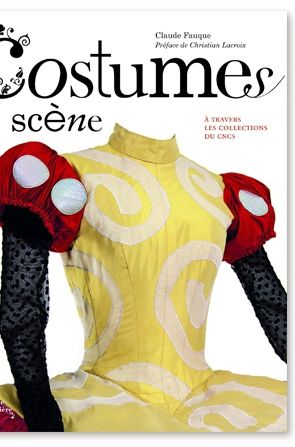 Costumes de scène
Claude Fauque
Over 600 illustrations to explore the 9,000 costumes of the Centre National du Costume de Scène de Moulins in three lines of enquiry: the issues and conditions of acquisitions and subsequent conservation of costumes, a commented selection of the most imaginative creations and finally, an overall view of recurring stage figures, crowned heads, courtesan bourgeois and valets…
Of various origins, the oldest stage costumes were authentic 18th century noblemen's clothes. When fashions changed quickly, these worn costumes were sold to more modest subjects before ending their career on stage. Besides donations, many stage costumes were made in the theatres' sewing workshops, caricaturing a collective imagination or sticking to historical reality. The value of this fragile heritage is ever increasing and found refuge at the BnF, the Comédie Française and the Opera de Paris, before the CNCS opened in Moulins' Villars area. This is a world first: centralising collections for a unique promotion of the know-how of the ephemeral.
Among the most striking pieces, the book includes a gallery of zoomorphic characters and sumptuous creations inspired by the east, including accessories and textile tips which the neophyte won't see, but reveal the skill of the workshop's seamstresses. The most emblematic costumes of classical repertoire tragedy and comedy roles come to close a complete overview, inviting one to an in situ visit of a hotspot for the world of entertainment.
Original publisher: Éd. de la Martinière
Publication year: 2011
Native language: french
____________________________
Selection by Thomas Lacroix & Frédérique Mantoan for Cercle Magazine #4: Costumes.
Grangier bookshop, Dijon.
Enregistrer
Enregistrer
Enregistrer
Enregistrer
---